Marketing is a very broad field. To sum it up, one could say that these are the measures a company takes to reach its target group. It also includes the process where the company creates value for the customer and is based on a stronger customer relationship to get the customer's interest in return. Marketing is available in both older and more modern formats. Older marketing, so-called mass marketing can e.g. be ads in newspaper, radio or TV. Modern formats are digital marketing that takes place online. Marketing is an important part of your business to grow and develop. It is also important to be able to stand out from competitors.
  Website
The website is usually the basis of your digital marketing. This is where all parts are connected. The website can convey information, sell your products and services, be used as a tool or have other functions that your company needs to work. It is usually the website you have as a target destination when you want to market.
   Social media
Social media increases the opportunity to reach more people. Some businesses use it as a main marketing channel while others use it as a supplement to the regular marketing. Use your social media to update and tell about what's relevant to your business. Remind your followers that you exist. Here you can also advertise and hit the target group that is desired.
   SEO
Search engine optimization, or abbreviated SEO, is a collective name for the various methods and techniques used to make a website in an organic way, in contrast to paid marketing by search engines, appear as high as possible on as many lucrative keywords. as possible among the search results in search engines such as Google, Bing or Yahoo.
We offer ongoing work and analysis as well as reports for follow-up to help you achieve your goals. Many of our websites we build come high on search results already at launch, but sometimes you are in a highly competitive industry where you have to work a little extra and possibly support with a little SEM Search Engine Marketing which is paid marketing.
   SEM
Search engine marketing (SEM) is a form of Internet marketing that involves marketing websites by increasing their visibility on search engine results pages (SERPs) primarily through paid advertising. SEM can include search engine optimization (SEO), which adjusts or rewrites website content and website architecture to achieve a higher ranking on search engine results pages.
   Content
We help you create content. With the right text created to reach your target audience, written in the right way, to provide the best conditions for appearing on search engine results lists. Of course, the content should not only be good for Google but also for your customers. We at LIVE help you find the right balance.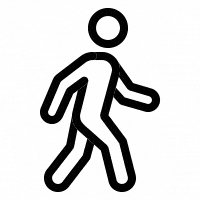 We know advertising and it will save you as a customer a lot of money and effort. Finding the right level for your efforts is crucial. This applies to those with a large budget or a small one. Doing the right thing is always a priority. With a creative idea, you also get more for your money and an organic dissemination of your message is always a goal. That you engage the target group and create a buzz. It all starts with a conversation we are happy to have with you and our initial advice is always free of charge.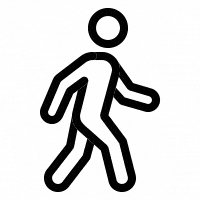 Sometimes we create a little chaos
It has happened that a telephone exchange has been over-booked or a restaurant has been fully booked, it is of course very fun when you reach out and it is a smash hit. With the right efforts and in a creative way, you achieve results in your marketing.